Lockdown: Buhari expands Cash Distribution to 3.6m households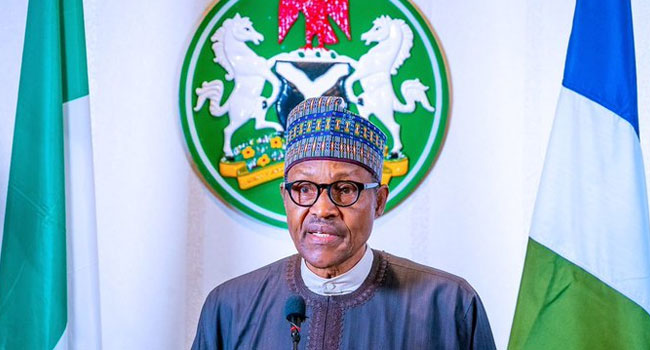 The President, Major General Muhammadu Buhari (retd.), has expanded the social register from 2.6 million households to 3.6 million households.
This was as he pronounced another 14-day lockdown on Federal Capital Territory Abuja as well as Lagos and Ogun States as part of further measures to curb the spread of coronavirus in the country.
In his speech on Monday, Buhari said, "As a result of this pandemic, the world as we know it has changed. The way we interact with each other, conduct our businesses and trade, travel, educate our children and earn our livelihoods will be different.
"To ensure our economy adapts to this new reality, I am directing the Ministers of Industry, Trade and Investment, Communication and Digital Economy, Science and Technology, Transportation, Aviation, Interior, Health, Works and Housing, Labour and Employment and Education to jointly develop a comprehensive policy for a "Nigerian economy functioning with COVID-19".
"The Ministers will be supported by the Presidential Economic Advisory Council and Economic Sustainability Committee in executing this mandate.
"I have also directed that the current social register be expanded from 2.6 million households to 3.6 million households in the next two weeks.
"This means we will support an additional one million homes with our social investment programs. A technical committee is working on this and will submit a report to me by the end of this week."
TELL YOUR FRIENDS